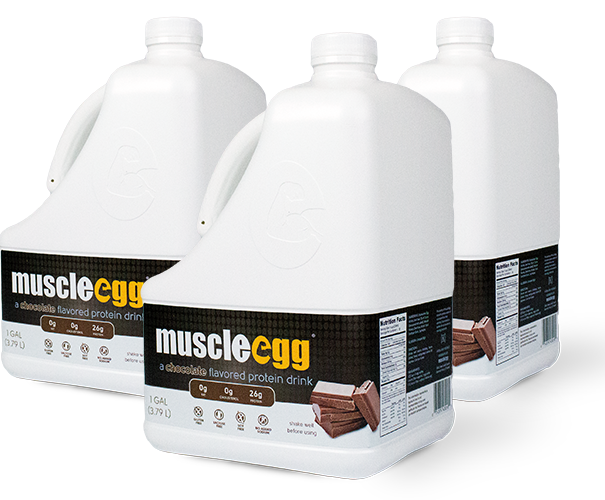 The World's First Flavored Liquid Egg Whites
0g Fat.
0g Cholesterol.
25g Protein.
100% Bioavailable.
What is MuscleEgg
MuscleEgg is the world's first flavored egg white protein drink! It is protein in it's most natural form: pure liquid egg whites that have been double-pasteurized for safety, homogenized for texture and flavored for taste. It is the most convenient natural protein source in the world. Drink it. Cook it. it.™
Amazing Flavors
Chocolate, Cake Batter, Vanilla, Strawberry...even Pumpkin Spice! MuscleEgg has a smooth, silky consistency and comes in a delicious variety of flavors! There's something for everyone!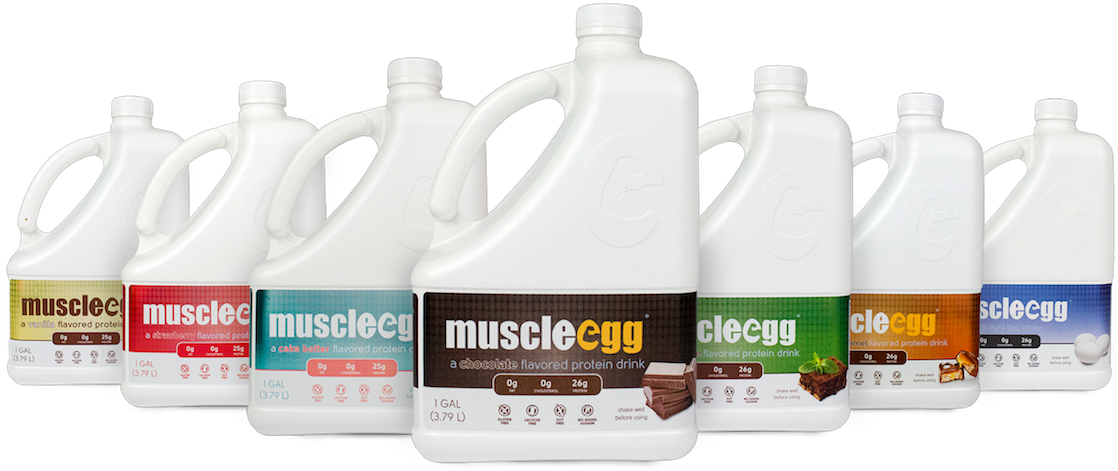 Scrumptious Recipes
MuscleEgg is awesome for cooking meals of all kinds! We've got some great recipes for you to try!
We Build Athletes
MuscleEgg powers some pretty serious competitors. Are you next?
Shaun Standridge
Spokesmodel, IFBB Physique Pro
Garrott Coelho
Spokesmodel, IFBB Classic Physique Pro
Tamara Jordan Haddad
Spokesmodel, IFBB Bikini Pro
Autumn Swansen
Spokesmodel, IFBB Physique Pro